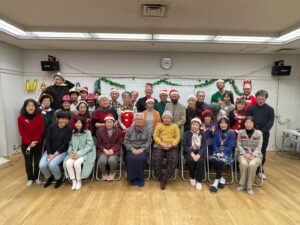 Thank you to everyone who came to the WFC Holiday Party!
We learned about Holiday traditions from cultures around the world, then representatives of each class and Peace Program had time to share! There was music, dancing, games, and even a very goofy skit!
Thanks to everyone who came out, and Happy Holidays from all of us at WFC!