Roger and Kathy Edmark  (August, 2019 - 2021)
Coming to World Friendship Center was a 15-year process. Kathy and I had first heard about WFC in 2004 when we attended an Annual Conference of the Church of the Brethren. The Church of the Brethren is a small but mighty denomination which is a recognized historic Peace Church in America. As such, it is similar to the Mennonites and Quakers in calling for waging peace, not war.
After the 2004 meeting, we were asked if someday we might be interested in becoming directors at WFC. We said we were interested. At that time, we were both still enmeshed in the middle of our careers. I worked in Aerodynamic Engineering for the Boeing Commercial Airplane Company, and Kathy was working in the Library of a middle school as a para-educator for the local school district.
One aspect of my career was that I regularly had business trips all over the world, and in 2005 I had one to Tokyo. I was able to extend the trip to take some vacation days, so Kathy flew to Tokyo and we took the Shinkansen train to Hiroshima to stay one night at the World Friendship Center. Though it was a whirlwind trip (and one day before a Typhoon hit the area), our contact with WFC only confirmed our interest in someday possibly coming as directors.
There were two aspects of WFC which interested us. The emphasis on peace and the folly of war and weapons of mass destruction resonated with our beliefs. In addition, the hospitality aspect of meeting
people from all over the world and enjoying spending time talking and listening to them really interested us as well. At one time we had considered running a bed and breakfast, so WFC also satisfied that interest.
Now that we are here, we feel very fortunate that we were called to this place. It was the realization of a 15-year process, with many twists and turns along the way, but one that we are honored to carry on.
Tuesday/Wednesday — Miho Ikeda
Thursday/Friday — Mirei Tashiro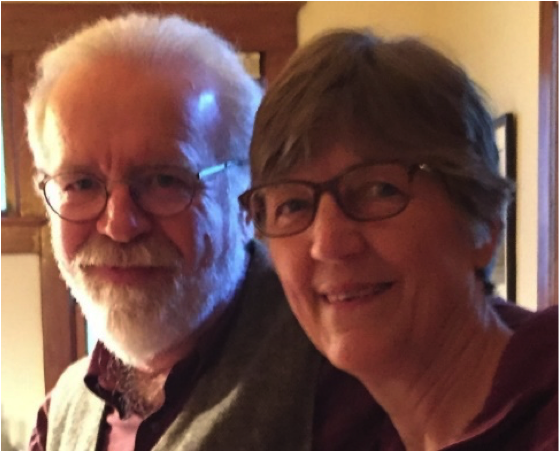 Barbara Shenk & Dannie Otto